Transform data into business outcomes at the intelligent Edge. More data than eveer is generated at the Edge. Insights from data are key to new opportunities and experiences.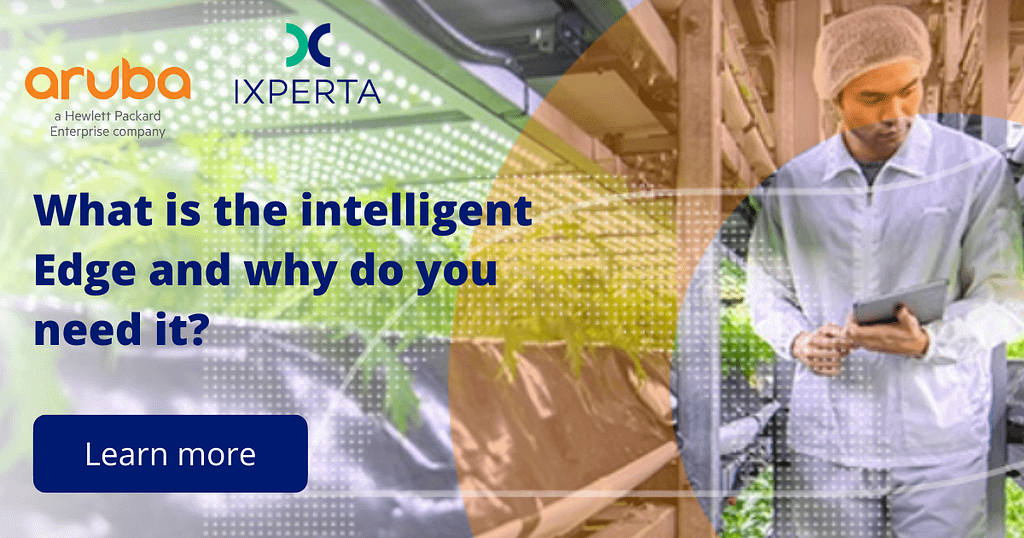 The Intelligent Edge is where people, devices, and things connect to the digital world. Data is analyzed at the Edge, close to where it is generated, to maximize the value of the data.
How much could you save with Aruba ESP?
Aruba hit the mark with Aruba ESP, which helps businesses seamlessly support digital transformation needs while leveraging their existing network assets—no need to rip and replace. By building in intelligence, automation, integration, and security, Aruba brought together the right components to deliver speed, simplicity, efficiency, and extensibility. As one customer said, "Extending the network, securely, to remote locations has to be a viable, long-term option… Aruba gives us a platform to accommodate a changeable future."
"The Economic Benefits of Aruba ESP (Edge Services Platform)," by Aviv Kaufmann and Alex Arcilla, Senior Validation Analysts, Enterprise Strategy Group, April 2021
The Intellignet Edge creates new business outcomes?
Create new experiences for users
Imagine people at a large public venue like a sports stadium or a museum. Their mobile experience can be improved with turn-by-turn navigation or augmented reality.
Deliver new revenue streams
Use data in innovative ways to make new products and services available. Think premium smart living packages for renters, greater manufacturing capacity, and personalized shopping offers.
Improve operational effeciencies
In manufacturing, sensors detect potential malfunctions before workers or production are endangered. This can also reduce equipment downtime and maintenance costs.